The Dutch royal family is participating in NL Doet this year.
HM Queen Beatrix of the Netherlands, HRH Princess Margriet of the Netherlands, TH Prince Bernhard and Princess Annette of Orange-Nassau, HH Prince Pieter-Christiaan of Orange-Nassau and TH Prince Floris and Princess Aimée of Orange-Nassau, did volunteer work for Assistance Dog Foundation on 16 March 2012.
HQ pictures: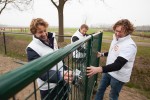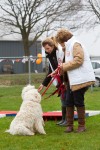 Source: Redmar Kruithof / Oranje Fonds
TRH the Prince and Princess of Orange, Prince Willem-Alexander and Princess Máxima of the Netherlands, volunteerd at Satoko Kitahara scouting in Leidschendam on 16 March 2012.
HQ pictures: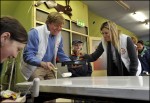 Source: Bart Homburg / Oranje Fonds
HRH Prince Constantijn of the Netherlands will participate tomorrow.